Shock absorbers
MARSHALL shock absorbers are manufactured at the factory specializing in production of cabin and suspension shock absorbers for more than 20 years. MARSHALL production facility occupies 100,000 square meters, overall number of employees - 1440 people. Complete shock absorbers production cycle is performed on the factory, starting from such initial stage as pipe cutting, to the testing of finished goods. All key stages of manufacturing process are automated. The facility is certified in accordance with ISO/TS 16949:2009 Standard. Production capacity of the facility allows manufacturing of over 10 million shock absorbers annuall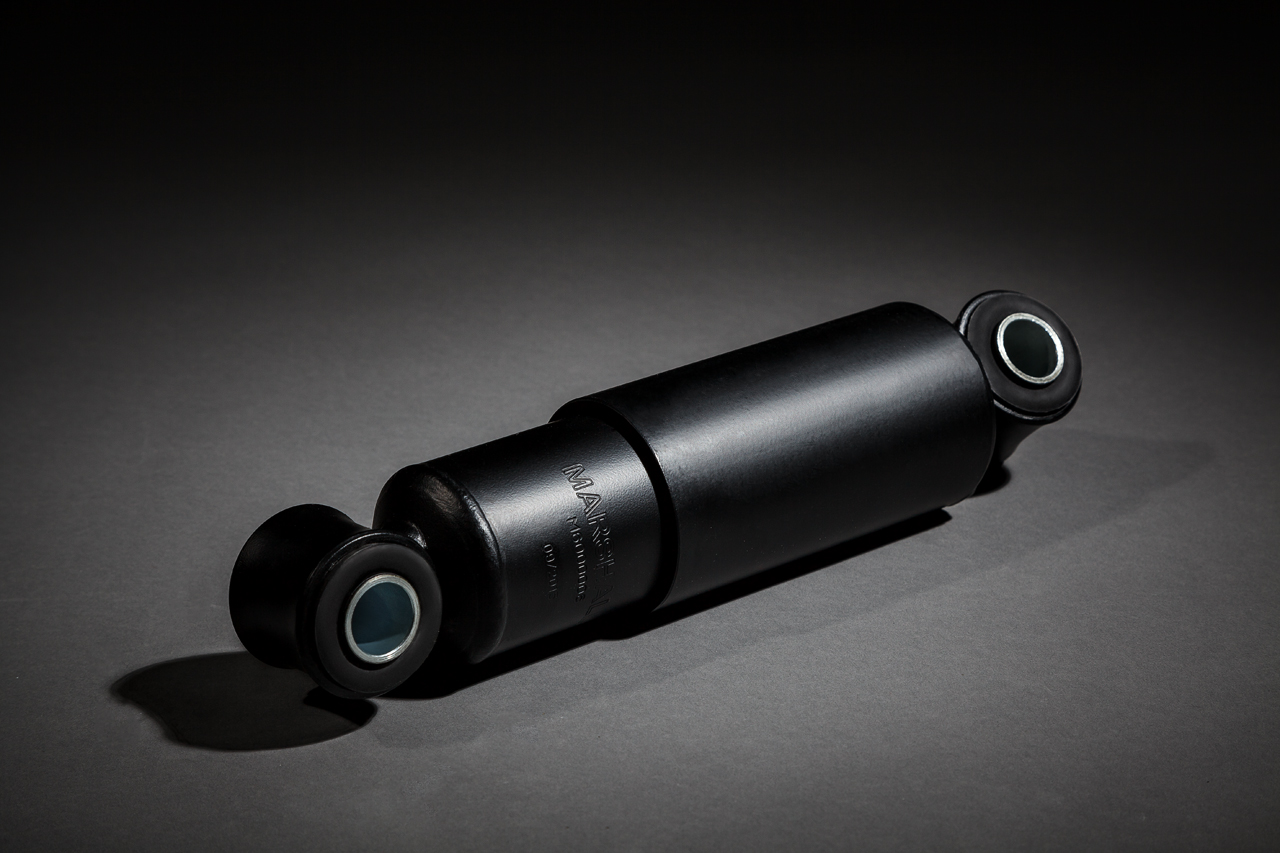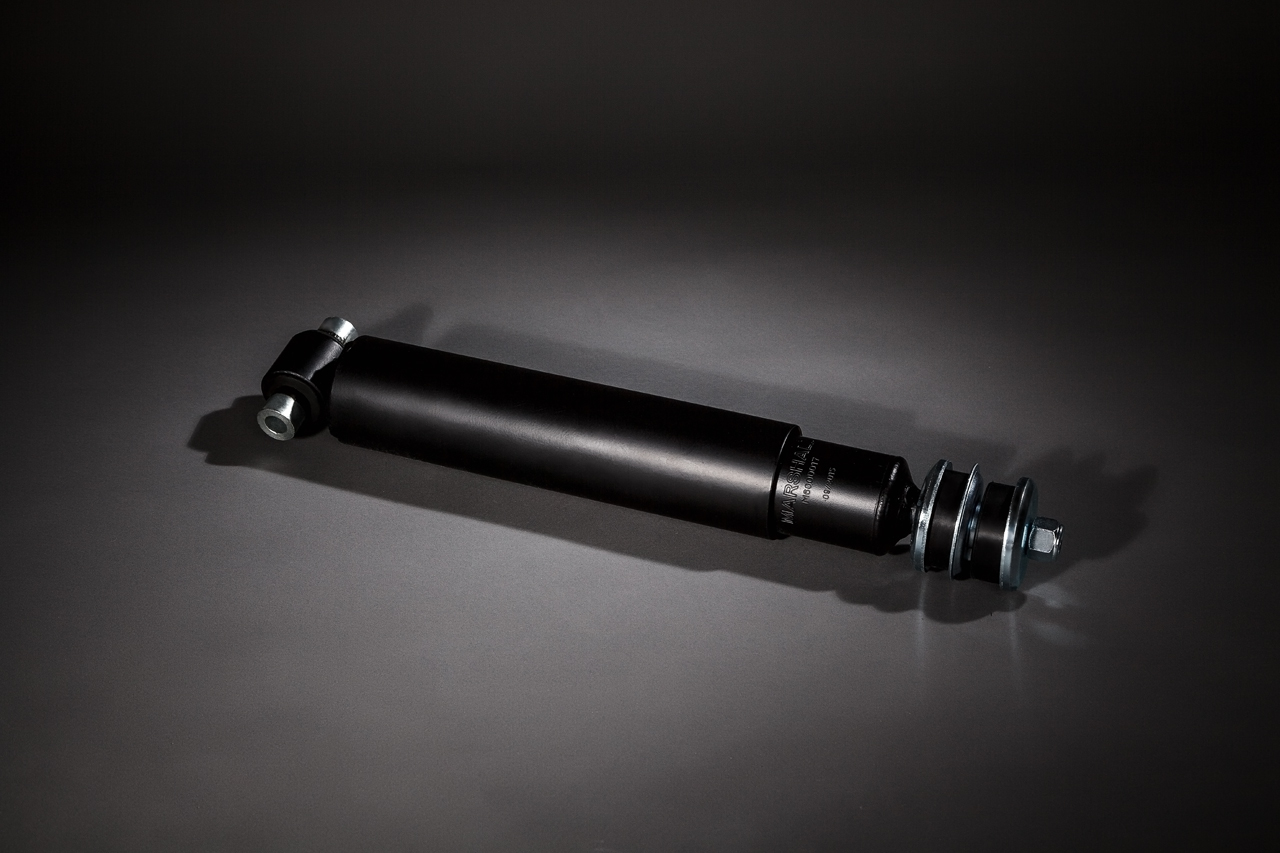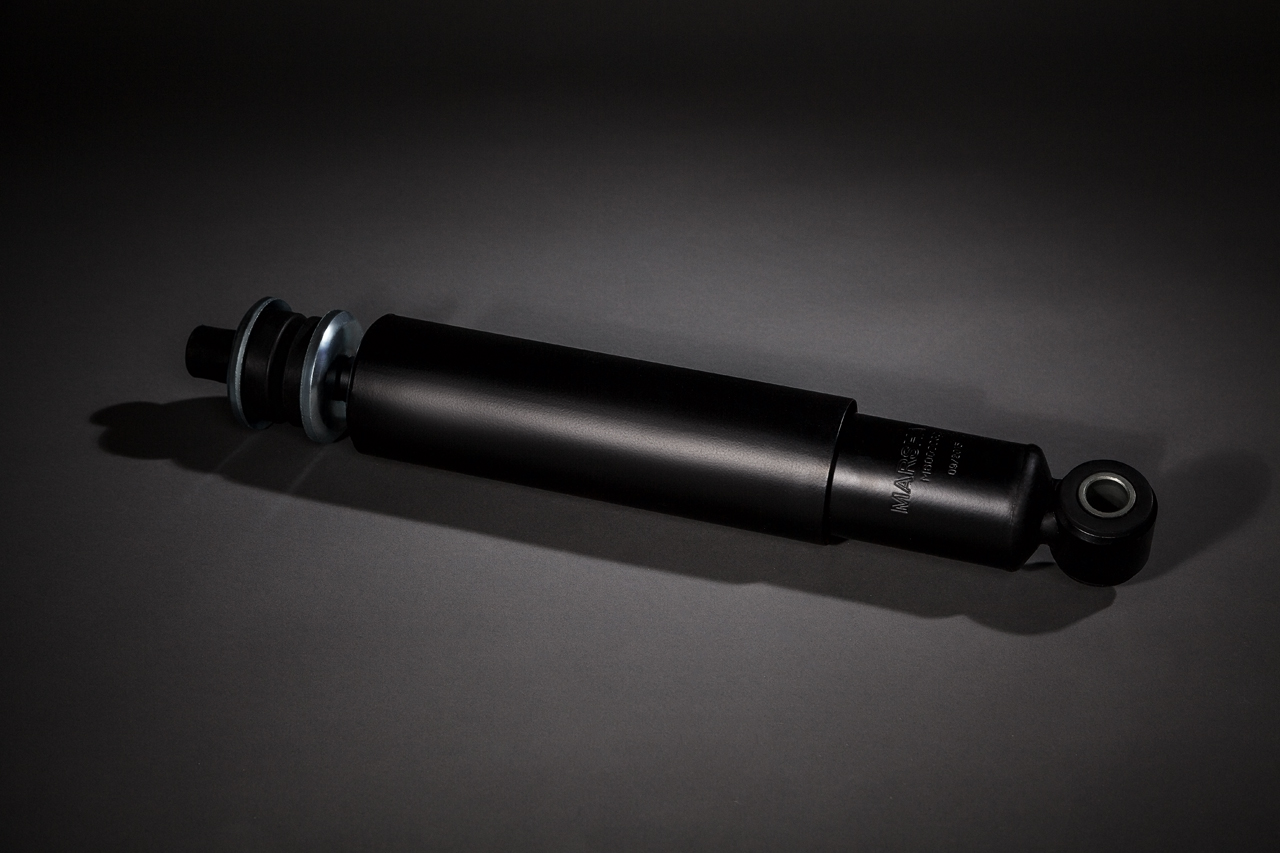 Our accumulated experience and use of advance technologies allow MARSHALL shock absorbers to provide the whole set of advantages:
Wide range of products
MARSHALL assortment currently includes more than 500 different cabin and suspension shock absorbers designed for European and American commercial vehicles, while yet expanding.
Quality Control
Quality of the shock absorbers is strictly monitored on the each stage of the production process. Quality Control Center, designed in accordance with ISO/IEC 17025 standard requirements, is equipped with 19 types of testing equipment of more than 2 million US dollars in total value. Quality Center equipment guaranties high precision in control of size measurements, different damping rates, life-cycle testing of an assembled shock absorber or its parts, operation noise level testing, testing of the operating stability in a wide range of temperatures, and resistance to vibration and corrosive conditions due to high humidity and salt.
Strict Compliance with Standard Specifications
MARSHALL shock absorbers are manufactured in strict compliance with Standard Specifications. Unlike other companies on the market, MARSHALL doesn't offer simplified alternative products that don't fully meet standard vehicle manufacturing requirements and could compromise safety and controllability of a vehicle or reduce life span of a shock absorber and adjacent parts.
Long Life-cycle
Long lasting life-cycle of MARSHALL shock absorbers is achieved by utilizing automatic welding process and high quality components. For example, well-known and reliable Japanese company NOK supplies all seals and oil scraper rings.
Wide Operating Temperatures Range
Hydraulic oil used in MARSHALL shock absorbers provides stable operating in the range of temperatures from -50 to +150 C.
MARSHALL provides 2 years standard warranty for shock absorbers.