Caliper repair kits
The MARSHALL caliper repair kits are manufactured using automated casting lines, cold rolling and induction hardening equipment. Machining is done using German and Japanese equipment, including 35 CNC machines.
Perfect quality of the MARSHALL products is achieved by paying special attention to testing and quality control during manufacturing. Microstructural and spectral analysis for researching chemical composition of materials are performed in the laboratories. Shape and dimensions of parts are controlled using three-dimensional measuring equipment, digital surface indicators and profile control projectors, which ensure measurement precision of up to 0.01 mm. To determine allowable loads and endurance limits of parts, samples are deformed by special equipment.
Strict quality control of the MARSHALL caliper repair kits is also implemented via ERP system integrated in manufacturing facility, which allows tracing the state condition of the product at any stage of the production cycle and promptly eliminating any occurring flaws.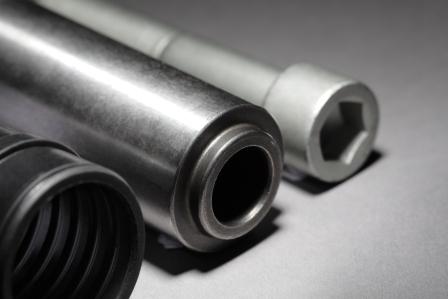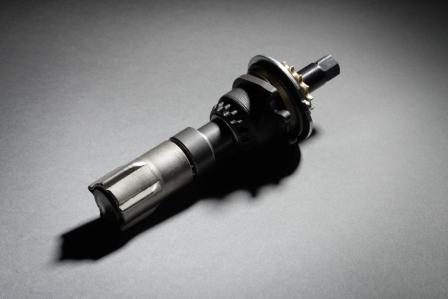 The MARSHALL caliper repair kits have a number of benefits:
Wide Selection
The MARSHALL product range features repair kits for all types of caliper: Knorr, Meritor, Wabco, and Haldex.
Convenient details combinations
Optimal composition of the MARSHALL repair kits allows choosing the needed spare parts for repairing the entire assembly or just one part. Besides, it is possible to form the particular repair kit according to special customer's demand.
Improved Properties of Components
Steel parts such as calibration bolts are manufactured by method of cold stamping, not using any welding. This increases their strength approximately by one-third (compared to its welded analogs).
Elastic components (such as tappets, boots, collars, seals) are manufactured using only German silicone, allowing to withstand temperatures up to 300 degrees Celsius.
Parts of repair kits that require high corrosion resistance (such as caliper pins) have special coating and pass salt fog test. The test results demonstrate that this coating ensures corrosion resistance of parts during 20 months.