Brake Chambers and Spring Brake Chambers
The MARSHALL brake chambers and spring brake chambers are manufactured using CNC equipment, PLC quality control systems (controllers of strength, tightness, static properties), salt spray testing equipment, automatic assembly lines.
High quality of the MARSHALL brake chambers and spring brake chambers is ensured by paying special attention to quality control during production and working out improved modification of the parts. Tests performed in the laboratories include vibration load tests, corrosion resistance tests of chamber housing, physical, and chemical impacts of the environment. The vibrational load inspection is performed according to the Shaker system in the acceleration range of 0 to 100 G (acceleration of gravity). Testing of chamber housing for corrosion resistance is performed in salt spray chambers. To determine allowable loads and strength limits of parts, samples are deformed by various testing equipment.
Long-term experience in manufacturing brake system parts and constant improvement of weak spots in the brake chamber design has allowed MARSHALL to achieve a higher product quality, which is reflected in the following benefits of the MARSHALL brake chambers and spring brakes:
Improved Design
Additional steel plate inside the cover of the MARSHALL brake chamber prevents bolt tear-off and increases cover tightness, problems with which cause chamber failure in 87% of cases.
Aluminum press disc is replaced with a steel disc, which prevents wearing of the hole in the disc and failure of push rod kinematics, which, in turn, guarantees long service life of the chamber.
Electrodispersion treatment of chambers ensures maximum antirust protection.
Rubber membranes are purchased from the factory that manufactures membranes for WABCO and KNORR-BREMSE.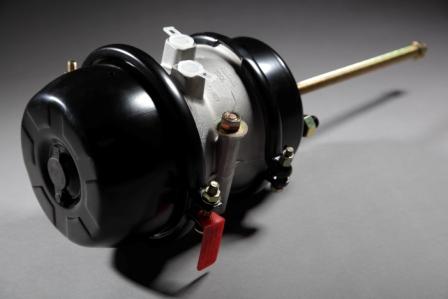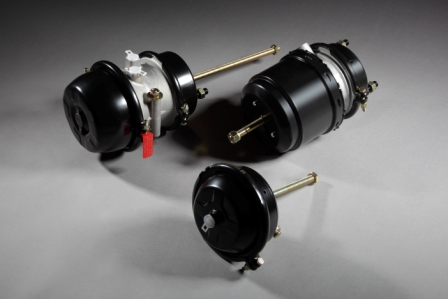 Each brake chamber is tested for tightness.
The MARSHALL product range encompasses more than 100 types of brake chambers and brake chambers of all popular types and sizes, suitable for various European and American freight vehicle brands.
The MARSHALL brake chambers and brake chambers have a 2-year warranty.